I have, in the past, been a fan of the part ii's, the part iii's, etc. I was going to name this post 'Fleeing to No-Man's Land (part ii)' but I realised that the verb was wrong. I am calling this 'Struggling with No-Man's Land' because that better describes my honest, if not entirely correct, emotion at the moment. This post comes from my continued reflection on the community which I love, Burning Fences.
If you have not read my first reflection, which I remain completely committed to, then please read it here before proceeding…
…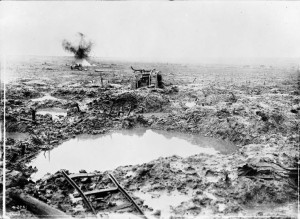 …Ok. Since I wrote that reflection there has been a growing sense of some footing being lost amongst us. We have felt, at different moments, that we have lost our way or the passion has waned. This has been due to various small events in the life of our community which have combined to create not a destruction or a despair but a niggle, a question to arise: what are we doing?
I, in a broken and fumbled way, attempted to voice this concern to my fellow fence burners to see if I was alone; I was not. I tried then to gauge where this 'dis-satisfaction' was coming from. It was not clear. We all had different theories and, therefore, different solutions. We gathered together for a weekend away and I 'hosted' the space. I didn't do a perfect job but I tried my best but even at the end of this wonderful time together there was a niggle; quiet but persistent, like a headache which has become habitual, not debilitating but present, sometimes forgettable but, in the still times returns to remind and prompt attention.
After the weekend away I sent out an email to some to see if people thought it might be good to have an open meeting to discuss this ambiguous question of how to acknowledge what Burning Fences is.
This desire to define and name came with a great heaviness for me as I still believe that there is a danger in this course of action. With definition come boundaries to cross, requirements to meet, entitlement to battle with, etc. The temptation to do so is great and most follow it but seem to come unstuck by it. I wonder whether this is our challenge, as a community, to pioneer the narrow path away from it and lead others to a secret place of truly organic and free space. Is such a place possible?
And this is why this post is called 'Struggling with No-Man's Land' because I am deeply torn. The call/demand on my inner being to follow suit and define this community is great. I have justified how we can do it without damaging the freedom we have enjoyed in not defining or acknowledging. Most of these justifications come from a deeply held understanding that with no markers we must be prone to float from one thing to another and there is no defence against any 'spirit' or idea which could equally destroy than strengthen, enslave as to liberate. There is, in this non-demarcated space no source of discernment accept our flawed concepts of reality and shifting judgments.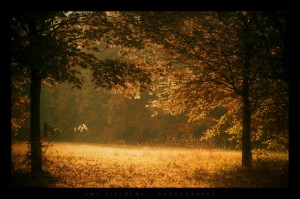 A wise brother amongst us wrote a deeply honest and profound response to my call for a discussion. He named the beauty of Burning Fences as 'a clearing'. He writes,
We run into problems when any one group tries to colonise the clearing.
That sentence struck me as deeply important. How? I'm not sure.
In a discussion about Burning Fences with someone on the periphery looking in we were described, by them, as either,
A secular space in which Christians inhabit and live out their faith.
Or,
A space created by Christians and where anyone and everyone is invited to come and inhabit.
Both have strengths and weaknesses. The first image has the strength of describing the Christian as a resident alien, a guest who honours the code of hospitality that guests have. It's weakness is that it can easily be seen as an invasion or takeover. The second image develops a sense of hospitality. There is a basic assumption in good hospitality that the guest is free to make the space their own and the host serves them and welcomes. The problem comes when the power is mis-read and, no matter how much it is expressed, the space is never owned by the guest.
There are big questions here of our understanding of hospitality and one which we must wrestle with but both these images are not apt descriptions of Burning Fences because the space in both has an ownership by one party. Hospitality requires a power-game between host and guest. My wise friend and fellow fence burner is closer: it is a clearing which is not owned by anyone. It is 'no-man's land'.
The beauty of No-Man's Land is that it is neutral territory where everyone is simultaneously both host and guest. The different parties come together and build together.
It reminds me of Vincent Donovan's approach to his mission to the Masai described in 'Christaianity Rediscovered'. He writes this,
…the unpredictable process of evangelization, [is] a process leading to that new place where none of us has ever been before. When the gospel reaches a people where they are, their response to that gospel is the church in a new place, and the song they will sing is that new, unsung song, that unwritten melody that haunts all of us. What we have to be involved in is not the revival of the church or the reform of the church. It has to be nothing less than what Paul and the Fathers of the Council of Jerusalem were involved in for their time – the refounding of the Catholic church for our age. (Vincent Donovan, Christianity Rediscovered (London: SCM Press, 2009) p.xix)
It was in No-Man's land that peace came, for the briefest of moments during the Great War. It was in the middle of the deeply dug trenches that people were free to meet and experience peace in a simple game of football; neutral, no power games, shared. This is the beauty of such a clearing.
I begin to realise that my issue at the weekend away was the locus of hospitality was skewed. I, along with a select few others, were 'hosting', and others considered themselves 'guests'. This has a definite dynamic in the relationship and how people respond to the space created. What I wanted was a shared ownership but I attempted to achieve this by 'hosting'. This is where the invitation to a radically different hospitality comes into its own. One which I consider godly; where the host is the guest, the guest the host and service is from all to all in a beautiful mutually loving community.
But is it sustainable?
In this space, what is the source of discernment? What is the shared authority? What fosters peace and reconciliation? What is it that guards against colonisation? For me, as a Christian, what does it mean to see God's Kingdom extend and grow in this place where no name can be spoken over it? Where does No-Man's people move to?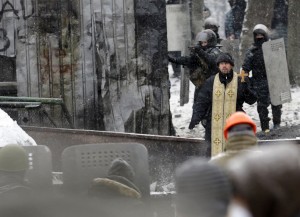 This is our quest: to inhabit, together, No-Man's Land. To share the space making no claim on it for ourselves or the parties, agendas and personal empires which we are tempted to enforce. We desire, however, to build our home there for to be at peace one must feel a sense of belonging. To what are we committing and how can that be spoken in this between place?
I am convinced this is our challenge and one which, if manifested, will break a temptation that many groups have suffered under. There is a great weight to the task that lies before us and I pray to God for wisdom and boldness to enter in.