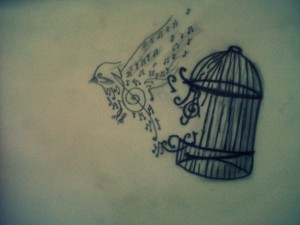 Freedom is a word,
Easily spoken,
Easily heard.
Freedom is a phrase,
Easily used,
Easily phased.
Freedom is an idea,
Often misunderstood.
We all think that we want it
But only because we should.
Because freedom is something
Surprisingly hard to live.
It's thought in terms of how we take it
But no one considers how to give.
The forgotten secret is
It is we who oppress us,
It's our self-identities, personal choice
and free wills that suppress us.
Before you baulk
And run a mile,
Consider this, pause,
Reflect a while:
We all love freedom
When it suits us best.
'Surely freedom won't challenge,
Upset me or test.'
It's us with our fake freedom
Which ultimately binds us.
True freedom is what I wait for
And I hope to God, will find us.
If I am the captive
To whom He comes to free
Who are my real captors
And how have they bound me?
Our worldview and our culture,
Built from Reason, long ago,
Has led us to a place
Where depression's our status quo.
I don't want freedom
If it leads me to self harm,
Twisted confusion as to where we are
Lost beyond all calm.
This fake freedom stinks
It's odour easily blinds us
Yes, true freedom is what I wait for
And I hope to God it finds us!
Written for a Burning Fences event called 'Liberate' on Sunday 9th March 2014