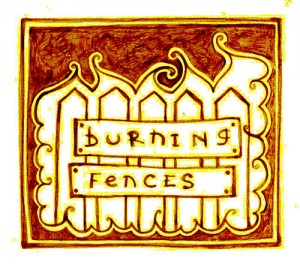 I have had the privilege of being welcomed into a community over the last year which has had an ongoing and deeply transformative impact on me and my vocation as an ordained priest. The community are mainly in their twenties and would, at a cursory glance, be classified as 'arty' intellectual types, although this is not entirely true; not that they are not either of those things but that which unites this group isn't those two general categories. It is only in the last month or so that I have begun to grasp the 'charism', the 'je ne sais qua', of Burning Fences.
I have come to realise that this gathering on a Wednesday night is a place between. What I mean by that is, it is a space which exists in no-man's land between many human cultures, traditions, institutions and philosophies. Many are 'de-churched', meaning they have opted out of the church system. This does not automatically mean they have no faith in Jesus, but they are definite in their questions of institutional religion. Others are 'de-society-ed', meaning they have opted out of social institutions including politics, economic models and/or cultural pressures.
Whilst some are exiting church due to lack of a tangible truth to the statements trotted off each week, others are dismissive of social powers for the same reason. Capitalism: failed. Democracy: broken. Hierarchy: oppressive. Education system: stifling. In our community these things, at best, do nothing for us, at worst are an abuse. Church has hurt many of us and society has not done much better. We are all 'de-something', 'post-something else' and 'anti-the other' but…
We find joy.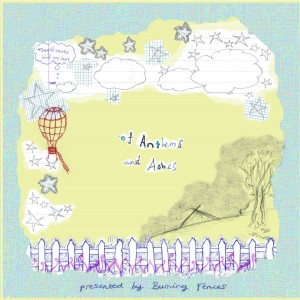 Before I stumbled through the doors one cold December night, this community had been meeting, singing and telling stories for a year or more. They had produced a CD of songs which they had developed entitled 'Of Anthem and Ashes'. The images that were resonating with them then and remain reverberating through our times together are phoenix like resurrections; songs sung in the rubble, new plants breaking through concrete. These images have always resonated with me and it's why I know I am a 'fence burner'.
What's unique, in my experience, with Burning Fences is we are not just angry rebels without a cause. I felt, at first, our position was always, first and foremost, against but now I appreciate that our primary position is for; it's for joy, hope, faith, creative and transformative actions of love. We are for justice. We are for freedom. We are for foolishness. We stand up for singing and fairytales and we stand proclaiming the truth that we find in them; a truth higher than the ones incarcerated in creedal dogmas and policies from committees.
What unites us is not the borders we've crossed to get to Burning Fences, its the central tenants which have drawn us closer. It is not that we are all 'de-churched' or 'post-capitalism' or 'anti-establishment' it's that we are dreamers singing songs from ages past with the fresh melody of our eternal youth.
We struggle to define ourselves, not because we cannot tell you what we do or why we do it (although we may amble around some wording) it's because we don't believe in definitions. Definitions limit and control; they create an object that is to be studied and understood. We, I think, want to rather express. Expressions manifest and present; they allow the subject to be encountered, however fleetingly. Groups and communities always get to a point where they organize. It's at this point where a small death occurs. That which was new, organic, growing, evolving becomes marked and measured. It's a necessary part of all groups some would say, but, I wonder, is it as necessary as we think?
Organization contains mechanistic tendencies, structures which are intentionally built to ensure all parties are protected and held. Organization does an important job of mediating between subjectivity of members and individuals can devolve responsibilities to the processes and structures put in place. The alternative, I want to tentatively suggest, is the organism.
Organisms are natural and, in some respects, self-evolving and responsive to environment. Organisms exist in constant fragility and transient ways and yet can endure much. The church has traditionally been associated with organic images; a body, a family, a vine, a tree. Ferdinand Tönnies articulates a possible contrast between these two models which he describes as 'organic communities' and 'associative societies',
…one can distinguish between ideal types of organic and associative social structures. A person is born into an organic social structure, or grows into it; by contrast, a person freely joins an associative social structure. The former is a 'living organism' whose parts depend on the whole organism and are determined by it; the latter is 'a mechanical aggregate and artifact' composed of individual parts. The former is thus enduring, the latter transient. In short, organic social structures are communities of being, while associative social structures are alliances for a specific purpose. (Miroslav Volf, 'After Our Likeness: The Church as the Image of the Trinity' (Michigan: William B. Eerdmans Publishing Co., 1998) p. 179)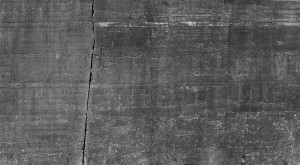 The times when Church is most frustrating, for me, is in the 'necessary organization'. What  irks me is the lack of convincing Biblical precedent. The Temple system failed and yet here we are in the 21st century rebuilding it. I get it, organic is messy and uncontrollable, unpredictable but it's how the world functions. We human beings are devastating when we control and tinker with the organic creation. We've tried to organize the world and what we discover is we're trapped in boxes which do not fit nor encourage us to flourish in the ways in which we should.
Take growth as one example:
Organizations grow but only when there is intentional distribution of resources in that area. Resources are limited and so constant supervision and analysis is required in order to maintain a healthy growth and balance with the repercussions growth brings (increase need for supporting the numbers and the work.) Growth is a task which is done. The temptation is also to continue to grow; to grow beyond the organisation's means. When is the right time to stop growing? There is no reason to stop.
Organisms grow naturally; plants, animals, people. We do not need constant monitoring and an understanding of how it works we just do it. Yes, in order to remain alive we need protection from certain things but that's not changing growth that just ensure an environment within which to grow. The purpose and identity of organisms can change and adapt, it's inherent within the classification. It will be what it will be. Growth is not an intentional task its a natural process. Once it has reached a maturity the growth will inevitably slow down and settle into an identity (which still has freedom to develop) but even mature organisms continue to grow cells and reproduce.
Death is indeed part of the natural cycle of things but, like organisms there's a continuity of energy from one thing to another and there is reproduction to ensure species continues. With the Christian tradition and narrative death is not to be feared. Despite us all passing through death, at the end we will all rise and live in resurrection glory (but that's for another time.)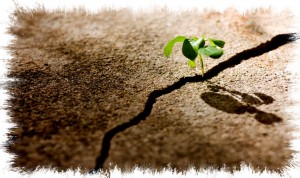 Burning Fences is an organism. It is one that understands itself as an evolving entity but not vacuuous of identity. Growth is occurring in different ways without us spending resources and monitoring to ensure that it continues because growth is a by-product of being. We have flirted over the last few months with basic organization but I am increasingly convinced that what this 'Fresh Expression' is doing, along with many others, is challenging the organizational model of church and society and telling the story of the church as organic. We are not the concrete instituition holding Man together and discovering we're suffocating him instead. We are the plant life that persists in growing between the rubble of those falling idols.
As an ordained priest I do not want to be a manager. I do not want to be a systems analyst. I want to be one part of a network, a rhizome, of organic life that is fertile, naturally beautiful and expressing newness in the face of decay. I want to welcome the tired, weary, breathless, thirsty people as they run from the crumbling world into no-man's land and host the party of endurance beyond death and decay. To feed them with nourishing bread and breathe new life into them. I want to tell the story of the world through the lens of a Creator who redeems and endures; coming and leading a people into the wilderness to find miraculous bread falling from the sky.
Burn those fences. Break down the walls and flock to the well where the water never dries up and to a table where the bread falls from heaven.