I have gone through many seasons of journal writing over the years. Each season brings a different approach and style. Some have been noting down words of encouragement or discernment, whilst other times I have, in Anne Frank style, written to my own 'Kitty'. I have used this site at times for public journalling and have vulnerably wrestled with the morality of such practice. As I tried out different forms of writing I have been on that constant search for a voice which I feel comfortable with. The voice which I can use to interact with the world around me.
Just before New Year's Eve, I came across an article by Sonia Simon entitled 'The New Year's Writing Resolution You Can Actually Keep'. (I am grateful to Maggi Dawn for reposting it.) So for a week I have been writing for 20 minutes a day. I have not concerned myself with grammar, spelling, editting, format, style; I have just put pen to paper and written what came into my head in the way that appears to quickest.
I decided to use an old book I started journalling in at the end of June 2013 whilst on retreat. Reading back over the last week and the three or four entries prior to that I have been encouraged to hear a definite style appearing:
Short sentences. Adjective triplets and, of course, rhetorical or open ended questions.
I have even begun, after just a week, seen some themes surfacing from the pages and I am excited to see what other material reveals itself over the coming weeks and months.
I do, however, want to share the questions which seem to be buzzing round my head. They are not necessarily connected, although I'm sure connections can easily be made. They are not necessarily 'unanswered' in that I may already know the answers but I still need to ask them. This is essentially what I'm realising about the 'style' I seem to write in…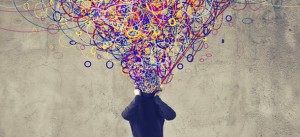 Questions invite. Questions inspire. Questions invoke within us imagination and, instead of just filling the world with more noise and another voice clambering to be heard, questions accentuate silence, however brief.
But there is a balance to be made.
A friend brought to my attention the following YouTube clip.
https://www.youtube.com/watch?v=SCNIBV87wV4#t=171
The man is right, of course. I have noted, many times this vocal tick our culture has developed. He is right to ask whether 'we are the most aggressively inarticulate generation to come along since, you know, a long time ago.'? Are we so wary of standing up and declaring something and pinning our metaphorical colours to the mast that we fall too swiftly into the open question format? (He asks ironically!)
With that in balance I offer some questions, asked from a place of vague certainty and with no agenda but to invite, inspire and invoke from within you, my dear reader, your own imagination and to accentuate some the silence from which all truth is birthed.
1. Who do I trust?
2. Where is my ego's adversary?
3. I am Frodo fighting the Ring of my own ego; where is my Sam?
4. Why has God called me?
5. Has God called me?
6. Is my ministry just another successful imagination exercise; my ability to construct and fabricate a fantasy, incarnating a wish so people believe it to be true and I get what I want?
7. Where do I go from here?
8. If I seek comfort how can I be sure that I'm not shying away from ego-death?
9. What do I mean by 'falling on the mercy of God', when and where does it come and in what form?
10. What right have you to recite my statutes or take my covenant on your lips? (Psalm 50:16)
11. What drives me to speak so much in public?
12. How do I control/bridle my tongue, this fire?
13. Why do I still feel unsettled?
14. Why does the Lord call us to remember?
15. Are my expectations too high?
16. Are they unrealistic?
17. Is it wrong to feel like I'm in 'hell' and, on some level, enjoying it?
18. Where will I find Him?
19. When will He appear?
20. What is He doing?
21. Where are the links; the logical sequences?
22. How does a Being so distinct from me communicate with me?
23. How does He draw near to me?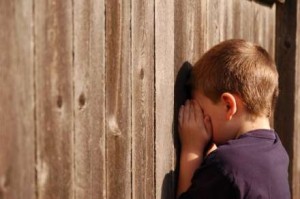 24. What is an encounter with the 'hidden' God like?
25. Can God hide?
26. When will the game be over?
27. What ends the game: to find the unfindable person?
28. Is there a place in my house which would be good for writing?
29. Do I seek to be different?
30. Do I get a kick out of standing out from the crowd?
31. 'The community of the lost and finding'; I wonder what that would look like?
32. Is that what God is opening up for me in my situation?
33. What will bring peace to all the voices we try to hold together?
34. Would it be possible to do stand up comedy as a 'vicar'?
35. How do I get rid of this painful cramp in my hand? (I have since discovered it is called 'mogigraphia'. Thank you, @yrieithydd)
36. Is my pedantry, in anyway useful?
37. Can God do something with it?
38. Is He rather wanting to help me shed it from my character?
39. What am I expecting in 2014?
40. What am I hoping for in 2014? (Thank you to Luke Bacon for those last two.)
41. If the future cannot change then where is the hope of transformation of oneself and creation as a whole?
42. What would a spiritual discipline of foolishness look like?
43. Is God the only being able 'to humble Himself' (Philippians 2:8)?
44. Can one humble themselves?
45. Is it not an act done to you rather than done by you?
46. Where does the difficulty to speak in popular images come from?
47. Why do I feel they are too '…and that's a bit like Jesus.'?
48. Why am I not excited or pleased to be doing this work?
49. Is my heart in God's hand, attuned to His pulse?
50. How can one tell if the work you are doing is the work He has for you?